Kom godt i gang med at windsurfe i sikre omgivelser!
Lær at windsurfe sammen med andre. Kom selv, med venner, familien eller kollegaerne og få en god oplevelse på vandet. Alt udstyr er til rådighed, våddragt, vest, sko og en komplet windsurfer.
Du vil lære de grundlæggende færdigheder på en windsurfer, med en gennemgang på land og derefter på vandet, hvor instruktøren vil undervise dig i windsurfing.
Der undervises op til 8 personer pr. instruktør. Windsurf begynder kurser er en sommer aktivitet Juni – August, og afholdes ved Svelmø tæt på Faaborg.
Tjek ledighed i vores booking kalender.
10% grupperabat, vil automatisk blive modregnet ved booking fra 4 personer samlet.
Pris pr. person kr. 525,- for 3 timer inkl. alt udstyr.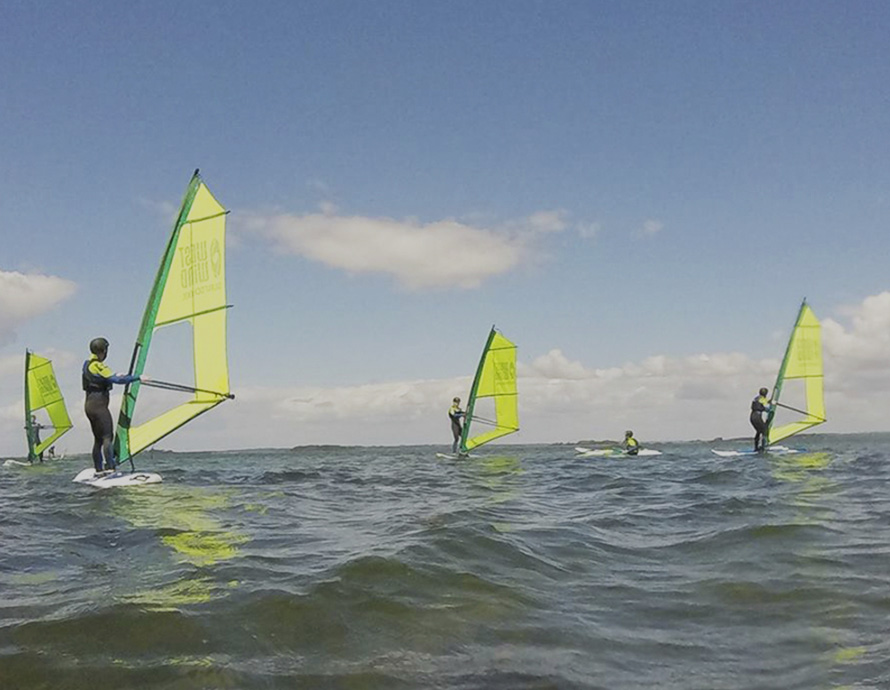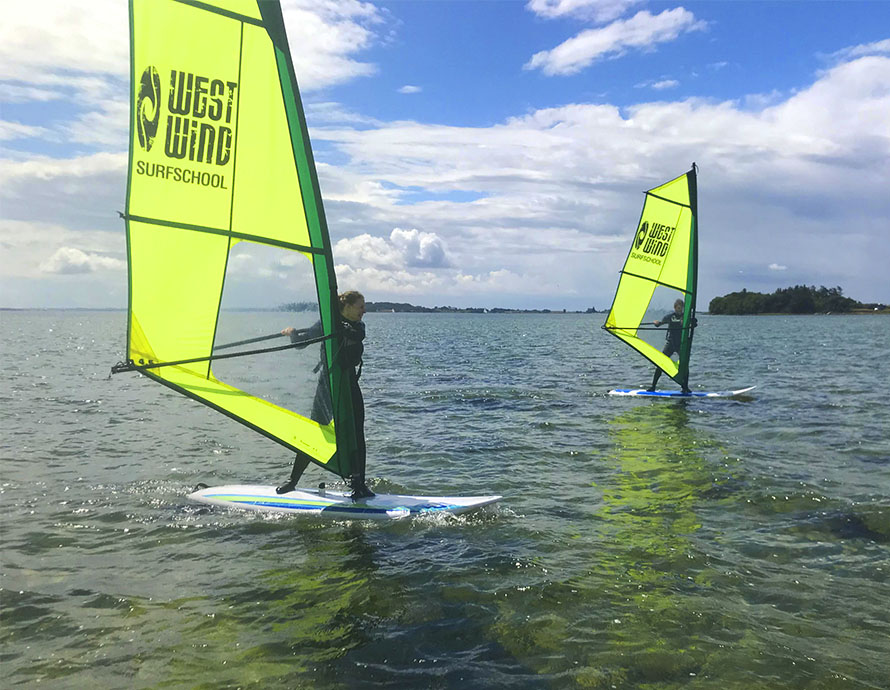 Perfekt til gruppeevent, polterabend, herretur og ligne. Ønsker I selv at arrangere jeres eget windsurfkursus, kan i booke en instruktør, på den dag som I ønsker.
Fyns Surfskole stiller alt udstyr til rådighed (våddragt, vest, sko, samt en komplet windsurfer). I vil lære at windsurfe på de bedste fynske spots – først med teori på land, hvorefter jeres instruktør vil tage jer med på vandet og undervise jer i windsurfing. Hvis I allerede har prøvet at windsurfe, planlægger vi undervisningen efter jeres niveau.
1-3 personer, 2 timer kr. 1500,-
4+ personer, 3 timer kr. 525,- pr. person
SURF FOR VIRKSOMHEDER & SKOLE?
FØLG FYNS SURFSKOLE PÅ INSTAGRAM
This error message is only visible to WordPress admins
There has been a problem with your Instagram Feed.
Copyright © 2016: Fynssurfskole I/S // CVR: 37873284 // Kontakt: 40 27 23 29 eller 27 85 90 76 // Mail: info@fynssurfskole.dk