Bliv en del af et stærkt kitefællesskab – Vi hjælper dig sikkert i gang!
DESIGN DIT EGET KITEKURSUS
På Design dit eget kitekursus booker du en instruktør, der guider dig/jer sikkert igennem teori og praktik.
Det er meget individuelt, hvor mange timer det kræver for at komme i gang med kitesurfing. Ofte tager det 8 til 15 timer før man er sikker med kiten. Vi ønsker de bedste forhold for vores kitekursister, derfor underviser kun i ordentlige vind og vejrforhold (min. 6 m/s). Skulle vinden udeblive på kursusdagen, kan du frit vælge en ny dato.
Et forløb kunne f.eks være 3 timer første gang, 5 timer anden gang. Efterfølgende evaluering sammen med din instruktør omkring det videre forløb.
Kitekurset kan også bruges som opfølgningskursus, hvis du allerede har været på et kitekursus eller, hvis du ønsker at udvikle dig som kitesurfer.
Priser inkl. alt udstyr.
2 timer: 1 pers. 1200kr. // 2 pers. 1500kr. // 3 pers. 1800kr.

3 timer: 1 pers. 1800kr. // 2 pers. 2250kr. // 3 pers. 2550kr.
5 timer: 1 pers. 3000kr. // 2 pers. 3750kr. //  3 pers. 4250kr.
4+ pers. – Kontakt os for tilbud.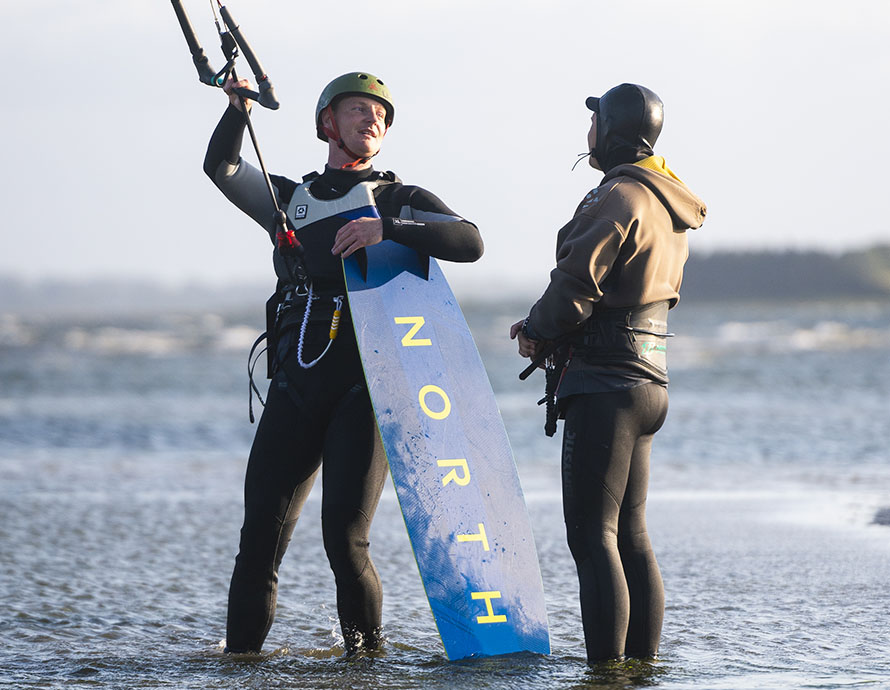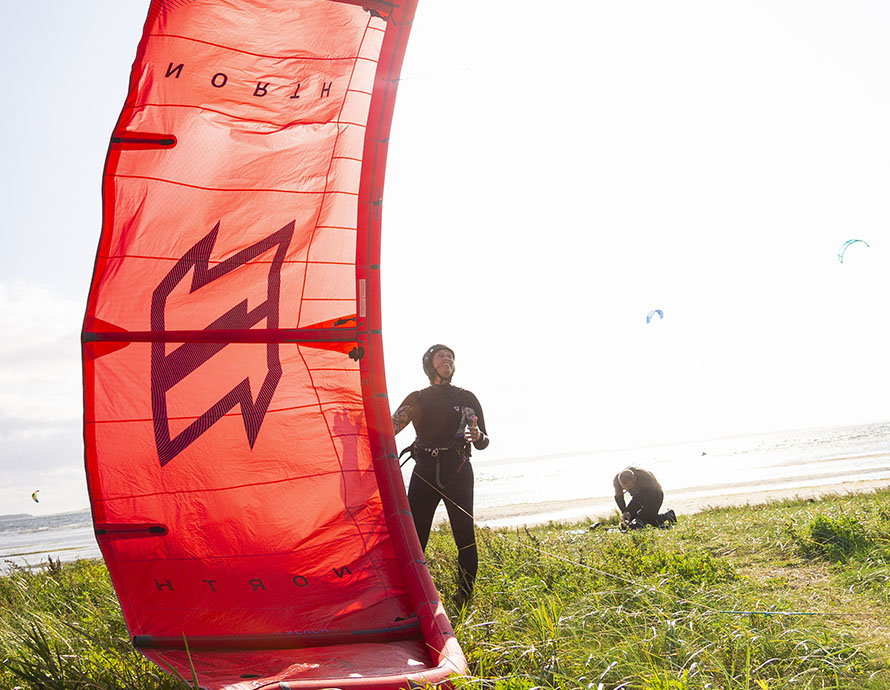 I fællesskab med andre begyndere vil du få den bedst mulige start med kitesurfing.    Kitesurfingforløbet er over 3 tirsdage eller torsdage. Første gang vil være en intro til kitesurfing, hvor vi gennemgår udstyr, sikkerhed og flyver med trainer kites (17.00-19.30). De efterfølgende to gange vil være fra kl. 17.00-21.00, hvor der undervises i grupper på vandet. Målet for kitekurset er at kunne håndtere kite og board sikkert, så du efterfølgende kan øve videre på egen hånd.
Vi har opstart i foråret& efteråret:
Tirsdag d. 9 aug – 23 aug (8 pladser)
Torsdag d. 11 aug – 25 aug (5 pladser)
Kitesurfing kræver gode vindforhold. Derfor vil de 3 gange afholdes inden for en periode på to måneder (forårshold maj/juni og efterårshold august/september). Tilmelder du dig kurset, skal du for en sikkerheds skyld afsætte flere datoer end de planlagte.
Pris pr. Person
Kr. 2500,- inkl. Udstyr
Onsdagssurf er et kursus for dig som gerne vil udvikle dig som kitesurfer, og udvide dit netværk inde for sporten. Det kræver du har kitekontrol og kan håndtere kite og board sikkert selv. Du skal selv have eget udstyr – Hvis du ikke har udstyr, hjælper vi dig gerne med at finde det rigtige.
Onsdagssurf er 6 onsdage fordelt på ud på hele sæsonen(ikke juli) fra kl. 17.00-20.00. Skulle vinden udeblive udskyder vi til den næste onsdag med vind – Du er derfor sikret 6 onsdage med gode vindforhold.
Du får undervisning tilpasset mål og niveau. Der vil være en gang med photoshoot. Derudover vil du have mulighed for at prøve demoudstyr.
Opstart d. 27. april 2022 // Pris kr. 1995,-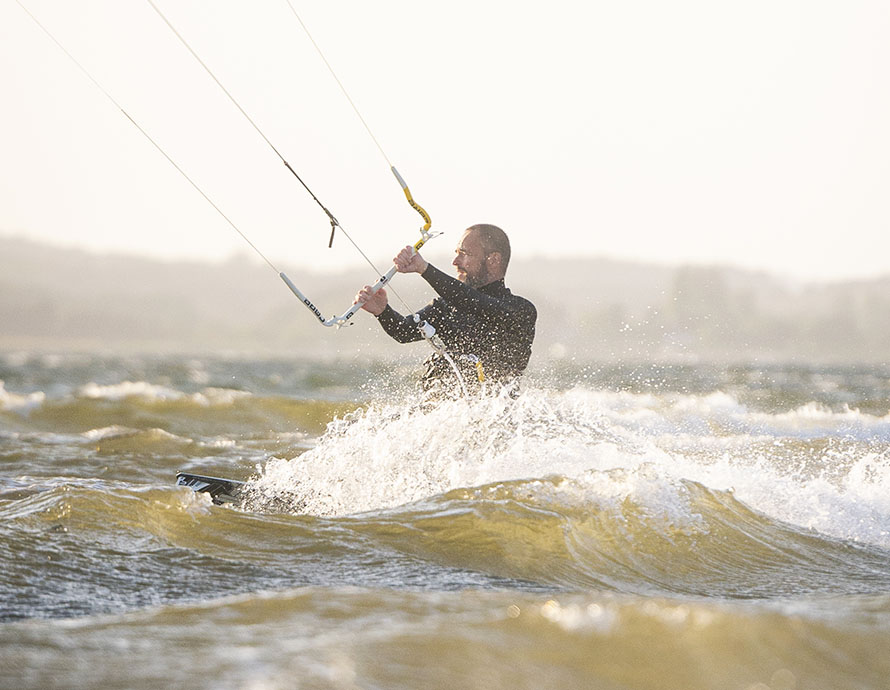 SURF FOR VIRKSOMHEDER & SKOLER?
Copyright © 2016: Fynssurfskole I/S // CVR: 37873284 // Kontakt: 40 27 23 29 eller 27 85 90 76 // Mail: info@fynssurfskole.dk